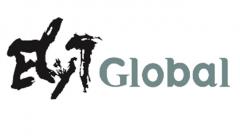 ELyT Global
ELyT workshop 2022 and more!
This is a great pleasure to announce the next ELyT workshop and School that will be held on site in Lyon on November, 16-18 2022! After a (very successful!) virtual meeting in 2021, we are excited to be finally able to welcome and meet you on site.
Furthermore, the ELyT workshop and School will be this year the occasion of hosting two unique and wonderful events that will be held on the first day of the workshop and School:
Doctor Honoris Causa of INSA Lyon to Takagi-sensei, celebrating his remarkable contribution to the collaboration between Tohoku and Lyon
Alumni event with Mr. Consul of Japan, giving a unique opportunity to promote and strengthen our valuable collaborations.
We sincerely hope to welcome you in Lyon for these delightful events!
More info (program, registration...) here.